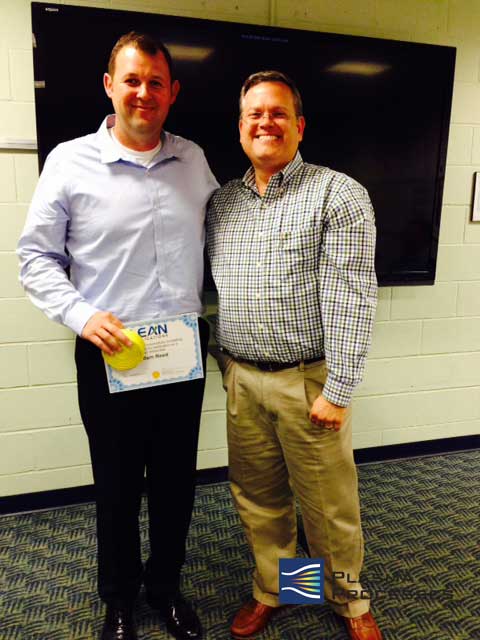 As part of Plasma Processes' continuous improvement initiative, key managers visited the Sur-Seal manufacturing plant in Cincinnati, Ohio to learn more about lean manufacturing implementation and best practices. The one-day immersion event comprised an in-depth plant tour, team-building exercises, and the opportunity to engage Sur-Seal's employees on its thinking behind lean and various applications.
An industry leader in the application of lean principles, Sur-Seal was awarded the Association for Manufacturing Excellence Award in 2012. The AME Manufacturing Excellence Award recognizes North American manufacturing plants that have demonstrated excellence in manufacturing and business. The primary focus of the award is to acknowledge continuous improvement, best practices, creativity and innovation.
Plasma Processes' own lean journey is being led by Mark Preston of Riverwood Associates Consulting based in Atlanta, Georgia. During the event, Adam Reed, Production Manager, received recognition for his yellow belt achievement.