Refractory & Platinum Group Metals
Plasma Processes offers a broad range of platinum and refractory metal components and coatings with application in medical instrumentation.  Metals such as iridium and tantalum exhibit bio-compatible properties.
Molybdenum Coatings
Fabricated Molybdenum Products
Spherical and Alloyed Molybdenum Powders
Dispersion Strengthened Molybdenum Alloys
Niobium
Rhenium
High Performance Rhenium Combustion Chambers
Rhenium Crucibles and Crystal Growth Accessories
Emissive Rhenium Coatings
Fabricated Rhenium Products
Spherical and Alloyed Rhenium Powders
Tantalum
Tantalum Coatings
Fabricated Tantalum Products
Tungsten
Tungsten Coatings
Crucibles and Crystal Growth Accessories
Fabricated Tungsten Products
Spherical and Alloyed Tungsten Powders
Tactical Propulsion
X-ray Anodes and Targets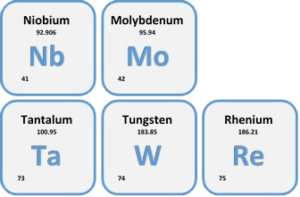 Iridium
Iridium Catalysts
High Performance Combustion Chambers
Iridium Crucibles and Crystal Growth Accessories
Iridium Ignition Electrodes
Iridium Sputter Targets
Ruthenium
Ruthernium Ignition Electrodes
Ruthenium Sputter Targets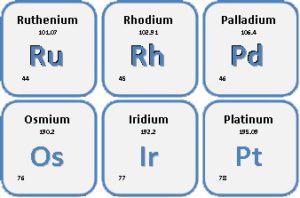 Refining
Plasma Processes refines iridium and rhenium. We will purchase metallic scrap for cash or trade-in value towards new orders. Please contact us if we can assist with your refining or recycling requirements.