Quality Commitment
Our mission is to meet or exceed our customers' expectations for quality.  We believe excellence in quality starts with a commitment to fully understand our customers' requirements and needs.  We are currently ISO 9001:2008 and AS9100 certified.
Our quality assurance team has significant experience and consistently gets top marks on customer scorecards.  Inspection equipment is calibrated and traceable to NIST.  Give us a call or schedule a visit to learn more.
Inspection and Analysis
Plasma Processes utilizes the following equipment for the inspection and quality control of dimensional features, surface characteristics and other industry specific parameters.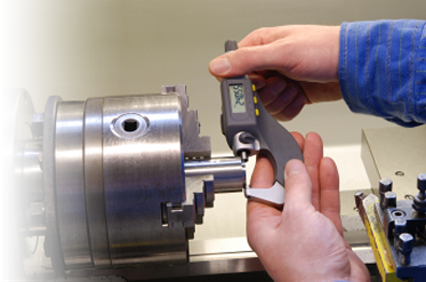 Inspection
Coordinate Measuring Machine
Two optical comparators 
Stereomicroscopes 
Proof pressure and helium leak capabilities 
Dye penetrant inspection 
Emissivity measurement system (905nm in vacuum up to 1100ºC) 
Surface Profilometer 
NDE equipment, holiday detector, Vickers hardness tester
Analysis
Scanning Electron Microscope with Energy Dispersive Spectrometer 
Inverted light microscope with digital camera 
Image Analysis Work Station 
Metallurgical sectioning saws, mounting presses, polishers and vacuum impregnation system 
Microhardness measurement system